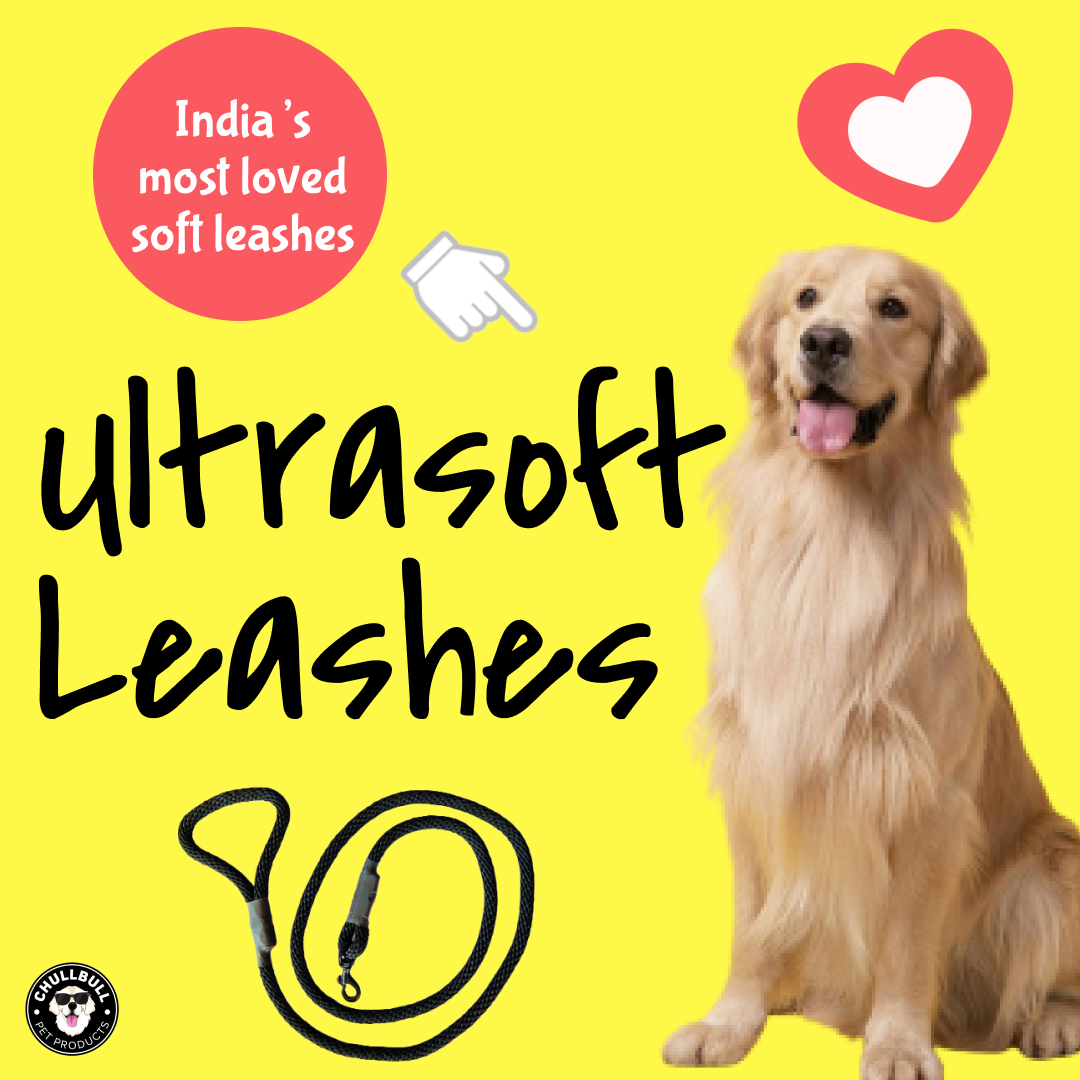 Chullbull Ultrasoft Leashes
Chullbull Ultrasoft Leashes
The two biggest worries with leashes- Durability for long term use and Softness so your fur baby isn't hurt. At Chullbull Pet products we have solved this. Chullbull pet products present Ultra soft leash that is made with polypropylene (PP) material with ultra strong black polished anti rust hook and PVC covering on the attachments.
DURABLE- Chullbull soft leashes are made after thorough and rigorous testing to ensure their durability and ability to handle all medium and large breeds of dogs.
MULTILAYERED- The soft leash has multiple layers to ensure longevity of usage as it is difficult to break apart with the webbed polypropylene on the outside and yarn on the inside.
METAL BRACKETS- Chullbull dog's leash is fastened using metal attachments with PVC covering to ensure that the leash stays intact and can tolerate higher tension thus doesn't fall apart if your pet keeps being a tugger.
TRIGGER SNAP HOOK – This durable dog leash is featured with strong polished metal hook that gets attached to the collar and harness easily. Chullbull round rope leash is 5 ft long with a handle which is ideal for medium and large sized dogs.
Ultra Soft Leash for Adult Dogs 18mm
- Black
Tired of playing an unknown tug of war with your dog on every walk? Worrying when that leash might break and you lose control? We here bring an end to all your worries with Chullbull pet products soft leash that...